Savor
Dining out? Here are 4 Ways to Stay on Top of Your Fitness Goals!
If your girls' night outs are anything like mine, then it probably consists of dinner — and all the latest tea. But, while dining out is fun, the excess calories and lack of nutrients in many menu items could derail your diet. So, what if we told you that you could have dinner guilt-free and hear about your friend's new boo without cheating on your fitness goals? Keep reading down below for four simple how-tos!
1. Research the Menu
Don't enter the restaurant without a game plan! Before you step out for the night, be proactive in researching the menu and deciding on a few viable options ahead of time. Doing so will prevent you from making impulsive orders or caving to temptations once you arrive.
2. Skip the Drinks
Wine, alcohol, and soft drinks are loaded with sugar that can not only make you feel bloated and lethargic but also lead to overconsumption in the form of empty calories. While at dinner, opt out of the Riesling and reach for the water instead! If you must have an adult drink, try a low-calorie tequila on the rocks with lime.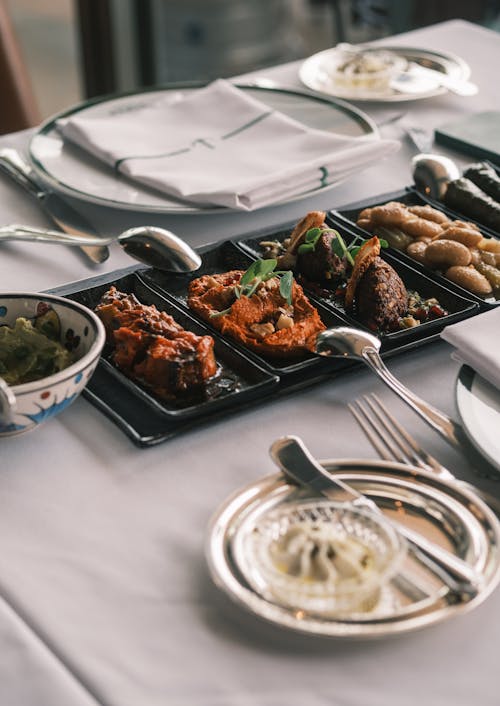 3. Say "Yes" to Appetizers
Enjoying an appetizer as your meal will allow you to sample a flavorful dish and feel satiated without getting a full entree. Smaller plate menu items also cost less. So get the entire table to pick apps they love and have fun sharing!
4. Timing is Key
Eating too late at night can make it harder for your body to digest food and also lead to nighttime restlessness and early-morning bloating. Try to have dinner by no later than 6:30 p.m., experts suggest.
How do you eat socially while staying fit? Share your tips below in the comments!