Savor
4 Healthy Snack Alternatives to your Football Season Faves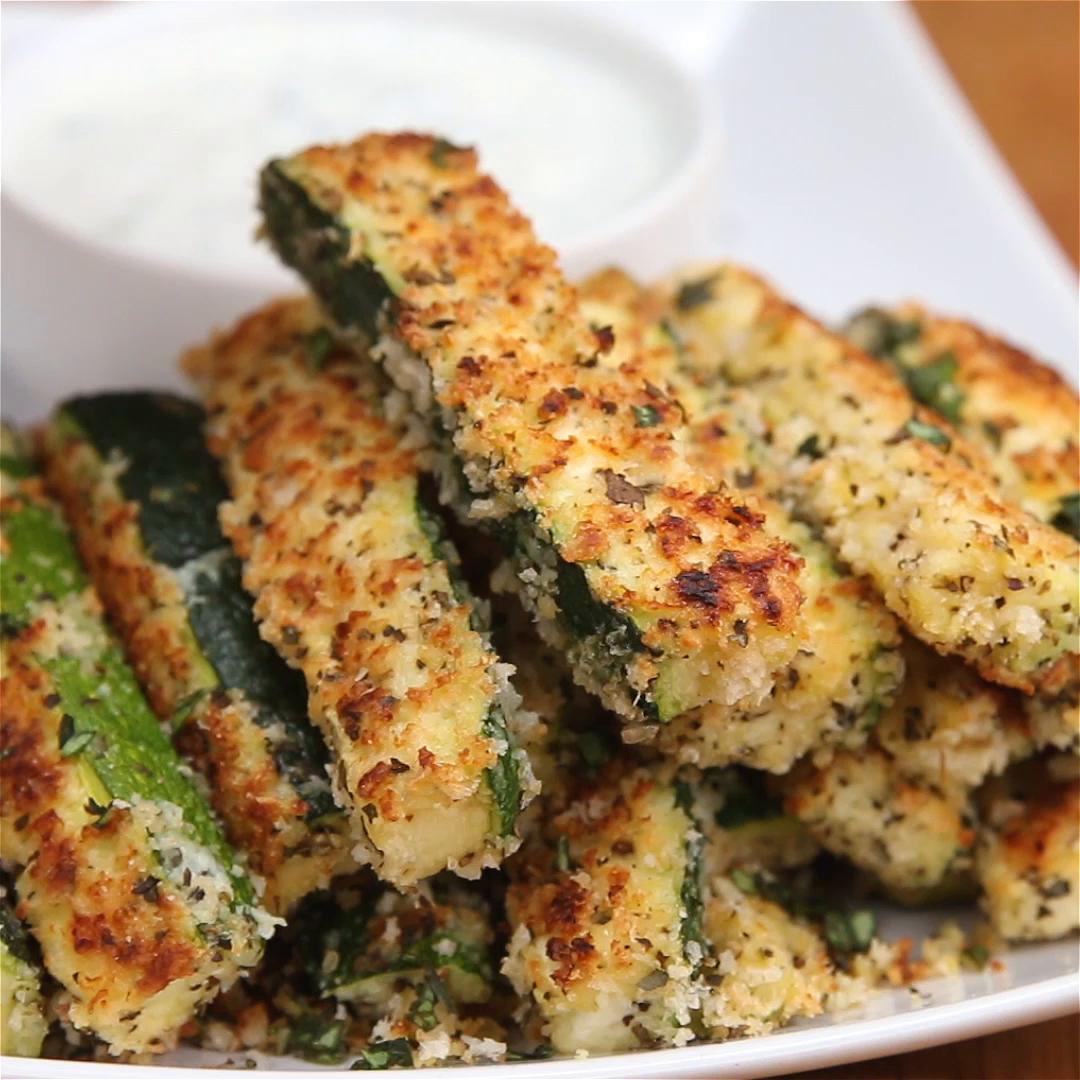 Football season has arrived, and no matter what team you're rooting for, the best part of the season is the yummy, irresistible finger foods found at tailgates. While game-day foods are often greasy, lack nutritional value, and cause bloating, you'll score points with these four good for you, options.
Check them out below for some inspiration, and try not to drool!
1. Cauliflower Wings
Jenna is a plant-based foodie dedicated to highlighting just how fun, unique, and tasty a vegan diet can be! This cauliflower buffalo wing recipe puts a healthy spin on a football-season favorite—check it out!
2. Zucchini Fries
Cheryl is a food and lifestyle blogger who's all about balancing health with flavor! If you're planning a game day party, kick those regular degular potato fries to the side and whip up a batch of Cheryl's Zucchini Fries instead. Trust us, you won't regret it!
3. Sweet Potato Muffins
We know that cupcakes are tempting, but food blogger Seyla has something much better! These sweet potato muffins embody everything Fall and are sure to leave your mouth watering. The tasty treats are free of additional sugar, gluten-free, oil-free, and loaded with fiber! You CAN'T beat it!
4. Clean (Alcohol-Free) Cocktail
Got a problem? Well, Serena has a juice for it! The fresh beverage specialist has hundreds of different juice and smoothie recipes for detoxing, healing, and so much more! This cucumber-lemon cocktail is sure to keep you hydrated and refreshed for an entire day of tailgating. Toss the tequila and give this a try instead!
Love these recipes, #SweatSisters? Tell us down below which ones you're whipping up for game night!