Welcome to Adulting! Whether you're trying to find a balance between the dining hall, cooking, or eating out, preparing meals in a dorm can be one of the most significant food challenges. Limited cookware and minimal access to fresh ingredients can take the sizzle out of any liberated chef, but developing healthy eating habits and learning how to cook on campus can not only save you money but it is an essential part of your pre-real-world education. Start your crash-course in necessary cooking skills with these 5 easy dorm room recipes.
If you're dining hall is anything like mine, the omelet line is one of the longest before and after nine o clock classes. Your time is valuable. Keep the basics like eggs and cheese in your refrigerator and whip up this recipe instead. Add veggies and scallions to add vitamins and flavor and with a crack of an egg, you have breakfast in a bowl. Ramen bars are a favorite spot to go to with a group of friends but if you're a student on a budget, you won't be there every day. You will be surprised to find that it's not that hard to spice up your ramen in your dorm room. Here's how you can make 99 cent ramen almost taste like the real thing. 
Vegetarian? This one is for you. The combination of rice, salsa, plain greek yogurt, and cheese will create this yummy bowl and this recipe only takes 5 minutes to make!
At my school, pizza is always an option for lunch and dinner but if you're looking for a way to take your slice up a step. here's the way to do it. You can even make this pizza recipe in a mug instead of a bowl.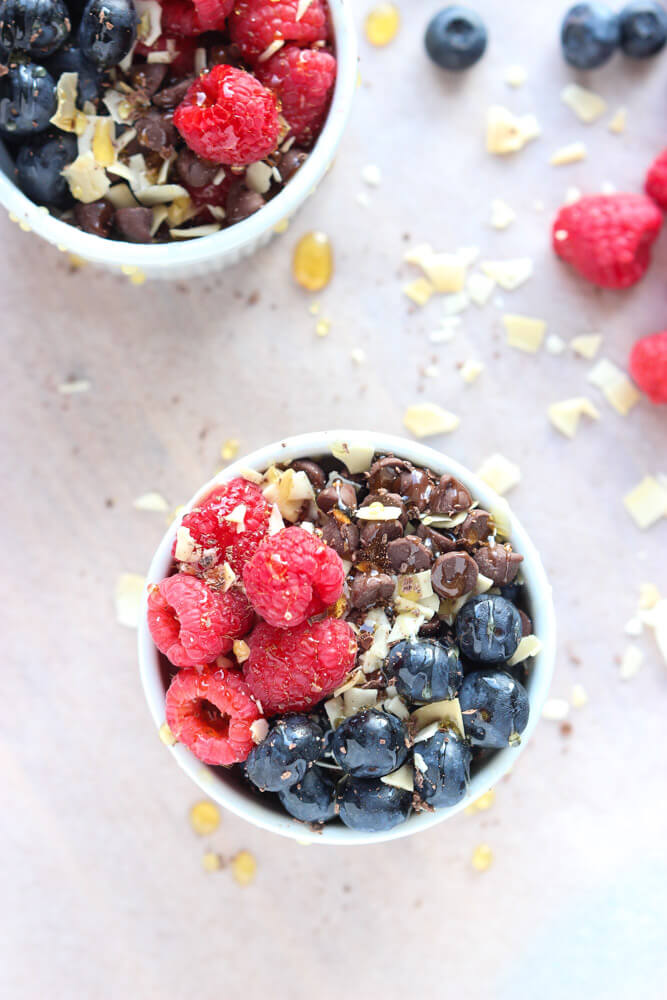 To satisfy your late night craving for a dessert, try this fresh and sweet treat. Once you add your berries and chocolate to your Greek yogurt, all you need is coconut flakes and a drizzle of honey to make this bowl of tastiness. 
 
Now you don't have to venture to the dining hall just to get the same boring meal every day. With a spoon, bowl, and microwave you can spice up your meals in a cinch. Let us know your favorite dorm room recipe in the comments below!